Ecology Air Handling Unit: Purpose & Benefits Of Use
Posted by Admin on April, 08, 2020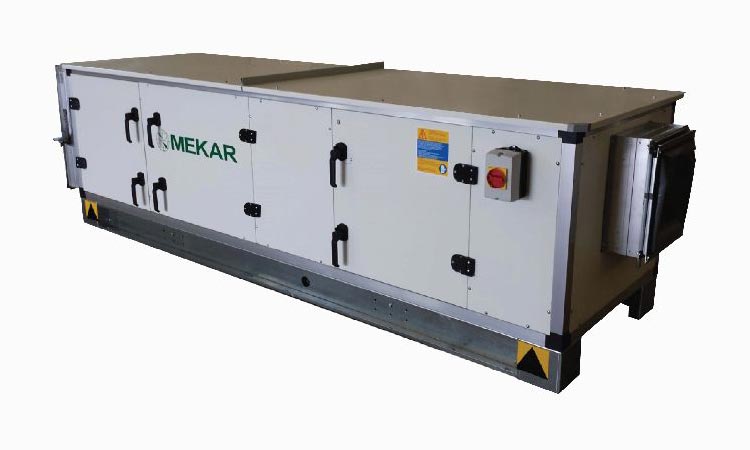 Does your kitchen have an ecology unit for ventilation in the space? No? Do you still use an exhaust fan only into your kitchen space to keep it clean?

An exhaust fan alone cannot offer a full-proof ventilation system to any kitchen space. The kitchen effluents just cannot be wiped off using it only as these appear from moisture, grease and other organic volatile composites produced due to regular cooking. These also create bad odor which makes the cook difficult to breathe.

To get rid of such problems, you have the best option – to install an ecology unit. Contact the best ecology air handling unit manufacturer in town to get high-performance units that are able to eliminate all the kitchen effluents to the supreme level.

What happens if there is no ecology unit in your kitchen?

No ecology units in your kitchen space? Only exhaust fans are not able to remove the effluents from your kitchen area. Due to the absence of the ecology unit you may face the following issues –
• The kitchen floor will contain grease deposition
• Ducts need to get frequently cleaned
• Kitchen temperature may get increased
• The surrounding kitchen areas may contain the foul smell

Except for these, to maintain a good ratio of productivity, safety and health of the people who work in the kitchen a particular amount of effluents need to be transmitted regularly. Every ecology air handling unit manufacturer in Dubai maintains a particular guideline that says the thermal updraft must be lower than the total exhaust volume.

Characteristics of a good quality ecology air handler:
• It is designed in a rugged way and all panels are removable
• According to the industry specification, the fans are fire rated
• Contains UL certified filters
• Refillable units have activated carbon filters
• Micro dwell time

Also, a high-quality ecology unit offers a multiple stage filtration process. It is prepared in such a way that the exhaust gas passes through the aluminum filter first. After that crossing over a synthetic bag filtration, it finally reaches an electrostatic precipitator. The second stage filtration aims to remove bad odor.

The ecology air handling unit manufacturer companies in UAE prepare the units to make the kitchen space free from grease, oil, smoke, etc.

Benefits of ecology air handling units:

These can serve multiple purposes of ventilation equipment which are combined into a larger system. Using an ecology air handling unit in your kitchen space, the air quality can be improved indoor. To some extent, it can reduce asthma and other allergy symptoms. Some other important benefits are –
• Advanced climate control
• The HVAC system will be of better energy efficient
• The lower amount of airborne allergens

Air handling unit maintenance –

Ecology air handling unit manufacturer concerns recommend regular maintenance for the best performance of the units. The air filter used in it should also be replaced every 3 – 4 months. But in case your family members have asthma or allergy issues, you may need to replace the air filter every 1 – 2 months. An annual tune-up of the air handler will increase its life.
This entry was posted on April, 08, 2020 at 12 : 24 pm and is filed under Ecology Air Handling Unit. You can follow any responses to this entry through the RSS 2.0 feed. You can leave a response from your own site.