Guide To Buying The Best Heat Recovery Unit
Posted by Admin on July, 17, 2020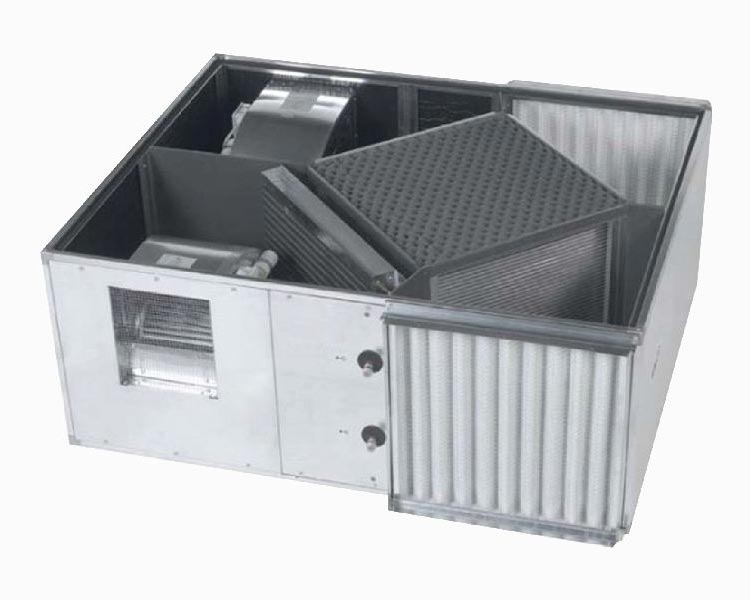 New technologies have ushered in a lot of changes in the world. These technologies are eventually helping people to make new inventions that will improve the standard of living. The biggest example is the heat recovery unit which is designed in such a way that the machine will decrease energy consumption. The efficiency of this machine is relatively much higher than other similar machines.

What is the job of a Heat Recovery Unit?
A heat recovery unit is designed to extract all the moisture and dry air from your saturated room in exchange for cool and refreshing air. The ventilator helps to give clean air which is available by the heated form the extracted air of the room.
The extracted air consists of about 50% that will help you save a lot of electricity. The Heat Recovery Units Exporter UAE makes sure that they export the best quality machine to other places.

What Are The Benefits Of Having A Heat Recovery Unit In Your House?
Having a recovery unit in your house or office will help you refresh yourself and concentrate on your work. This will help you relax your body and think about new ideas. A heat recovery unit has proved to be the best machine that can be built in houses or offices or other commercial places. Here are some of the benefits of having a heat recovery unit:

• The biggest benefit is that the heat generated will not get wasted and will be converted to cool air in your room

• Helps inefficient energy recovery and save a lot of electricity

• They are well insulated and sealed up tight so that the air does not go out of the room

• They have steel condensed pan which has a direct connection with the drain that will help to remove the different chemicals or wastes present in the filter

• It can be controlled easily, and it has a cross heat exchange present that will help in the perfect circulation if the air in the whole room

Tips To Choose the Perfect Heat Recovery Unit

You need to look for certain things that will help you understand which heat recovery unit will be beneficial for you. Here are some tips that you should follow before buying a heat recovery system:

• When you go to the market for buying the heat recovery unit you should first check the energy stars to understand how much electricity it will consume

• You should locate the exhaust and fresh air supply point so that when you fix the unit in your house you do not have any problem

• You should calculate the required fresh airflow and extraction of air in your room, based on that you should buy your equipment


The Heat Recovery Units Exporter from United Arab Emirates makes sure that their machine can be used in both household and commercial purposes. The heat recovery unit has very high energy waves helping exchange heat and giving out fresh cool air.

You will get a lot of heat recovery units in the market, but you need to choose the correct one for your house or office. Everything depends on the size of the room. So calculate everything and check every equipment before buying your heat recovery unit.
This entry was posted on July, 17, 2020 at 16 : 45 pm and is filed under Heat Recovery Units. You can follow any responses to this entry through the RSS 2.0 feed. You can leave a response from your own site.